Your Ordained Minister in Charlotte, NC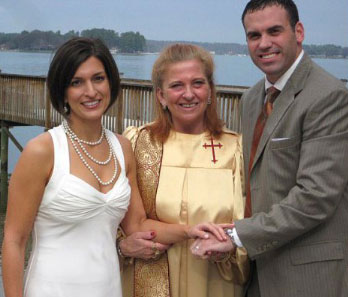 If you're planning a wedding in the Charlotte, Concord, Harrisburg, and Mount Holly, NC area, Reverend Julie McKay is the wedding minister for you! She is a dynamic, ordained, non-denominational wedding minister with years of experience officiating weddings in North Carolina and adjacent areas of South Carolina.
Charlotte's Best Wedding Officiant
As an experienced wedding officiant in Charlotte, NC, Reverend Julie is here to bring your vision for a perfect wedding day to life, so it may live forever in your heart and in the hearts of your guests. She encourages you to make the day your own, complete with any ritual or custom during your ceremony that's meaningful to you. And, if you need help expressing your sentiment, she can offer a number of suggestions that will add grace, compassion and symbolism to your union.
In addition to being a reverend and marriage therapist in Charlotte, NC, Julie is also available to facilitate memorial and funeral services, house, pet and automobile blessings, in-the-womb blessings, family blessings, graduation/rite of passage ceremonies, christenings, Holy Unions and commitment ceremonies. She has even officiated a Quinceañera! No matter the ceremony, she works to tailor the message, delivery and emotion for each individual choosing a non-traditional oration. She can also help with related preparation services for wedding cakes, small wedding venues, and more.
Legally Licensed & Ordained
From The Unity School of Religious Studies
About Reverend Julie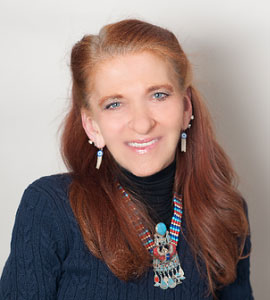 As an ordained unity minister, Reverend Julie has performed weddings in North Carolina, South Carolina, Tennessee, Kentucky, New Jersey, Florida, Georgia, Missouri, Texas, West Virginia and Pennsylvania.
After graduation and ordination from Unity School of Religious Studies in 1997, she was the Senior Minister of a church in Texas. In October, 2003, Rev. Julie moved to Charlotte, NC to take the position of Senior Minister of a church in the University area of Charlotte. After serving there for over 10 years, she retired from church ministry. She currently officiates special services such as weddings, funerals, baptisms, as well as teaching spiritual classes.
Rev. Julie will perform your wedding ceremony at any location in Charlotte and the surrounding areas, including neighboring South Carolina.
As a licensed therapist practicing in Charlotte, NC for over 30 years, Reverend Julie has also helped countless people through the challenges in their lives.
She is a Women's International Leadership Association Member.
She is a legally-licensed and fully-ordained minister!
Your Wedding Minister also creates delicious custom cakes for all types of occasions.
Discover Your Officiant Today
Happily ever after isn't just a fairy tale—it's a choice! Contact Reverend Julie today to bring your fairy tale to life and enjoy a wedding ceremony that's tailored specifically to you.
Areas Served
Proudly officiating weddings and baptisms for the following areas:
Charlotte, NC
Matthews, NC
Concord, NC
High Point, NC
Gastonia, NC
Lincolnton, NC
Mooresville, NC
Asheville, NC
Shelby, NC
Greensboro, NC
Winston-Salem, NC
Greensboro, NC
Burlington, NC
Durham, NC
Raleigh, NC
Columbia, SC
Rock Hill, SC
Spartanburg, SC
Mecklenburg County, NC
Guilford County, NC
Buncombe County, NC
Richland County, SC