Legally Licensed and Ordained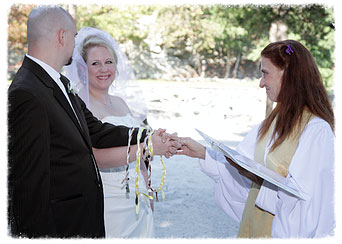 Looking for someone to help bring your vision of a perfect wedding ceremony to fruition? Need a strong orator to help you commemorate a life event in a way that'll never be forgotten? In any case, Reverend Julie at Your Wedding Minister is here to help!
Wedding and Special Event Officiating
Having a powerful orator at your events means being able to facilitate the occasion properly. Whether it's helping you tie the knot or helping to remember a loved one at a funeral, hearing someone speak adds a powerful sentiment to the occasion. Reverend Julie is pleased to offer her experienced oration services to a wide range of events, including:
Weddings (including same-sex)
Commitment celebrations
Funerals
Baptisms
Family blessings
Christenings
Child naming ceremonies
Divorce ceremonies
Other life events

Additional Services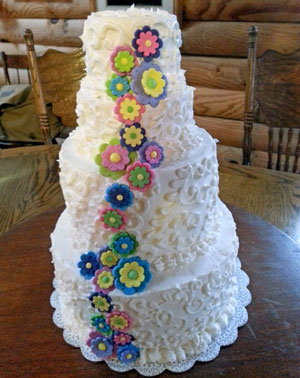 In addition to officiating, Your Wedding Minister is pleased to offer a wide range of other services designed to help make your special day and your life ever-after complete. Some of our capabilities include:
Wedding and specialty cakes: We make and sell a wide range of cakes for any occasion you're celebrating! Our wedding cakes can be customized and tailored to represent your special message, and are baked fresh to order and delivered to your event safely, in a timely manner.
Small wedding venues: If you're seeking intimate, small wedding venues in Charlotte, NC where you can hold your nuptials, Reverend Julie offers her home to you as a small wedding venue (20 people or less)!
Licensed marriage counseling: Life can be a struggle. When that struggle boils over into your life and effects your relationship, it's important to communicate and overcome it. Reverend Julie is pleased to provide premarital, post-marital, and marriage counseling in Charlotte, NC to couples looking to overcome the burden of life's woes. There is no charge for this service for weddings officiated by Reverend Julie.
For more information about how Reverend Julie can assist you in commemorating your special occasion in Charlotte, Concord, Harrisburt, or Mount Holly, NC, please contact Your Wedding Minister today by calling 704-599-2056.
Wedding Photos
Cakes
Garden